Anzac Day 2021
Anzac Day, 25 April, is one of Australia's and New Zealand's most important national occasions. It marks the anniversary of the Australian and New Zealand Army Corps (ANZAC) landing in Gallipoli in 1915, the first major military action fought by Australian and New Zealand forces during the First World War.
Anzac Day is a day of national remembrance for Australians and New Zealanders. We remember and reflect on the service of our men and women in all conflicts and in peacekeeping operations. We honour those who gave the ultimate sacrifice so that our nations may enjoy the freedoms they have today. And we pay our respects to those who continue to serve our nations today.
The soldiers who landed in Gallipoli quickly became known as Anzacs, and the pride they took in that name endures to this day. The spirit of the original Anzacs — courage, mateship and sacrifice — has passed to all who served our countries. This spirit forms part of Australia's and New Zealand's national identities.
Watch a 2021 Anzac Day video message from New Zealand Ambassador Nicole Roberton and Australian Ambassador Richard Sadleir.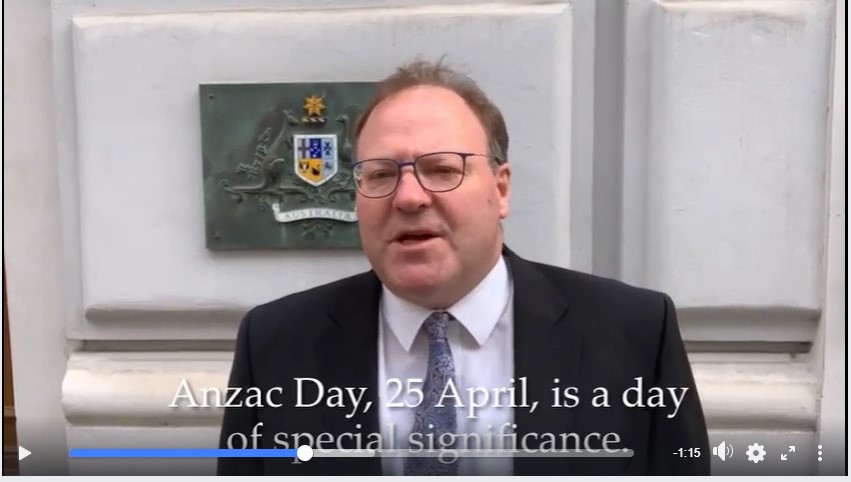 Follow the Australian War Memorial's livestreaming of its Dawn Service (5:30 am AEST/8:30 pm CET on 24 April) and a National Ceremony (10:30 am AEST/1:30 am CET on 25 April) via:

Official Anzac Day events in New Zealand will be broadcasted on national television, on TVNZ. Māori TV will also be providing live coverage of the 6:00 am Dawn Service in Auckland. Please check for updates at Events | Ministry for Culture and Heritage for live streaming on the day.
Commemorate Anzac Day in your own way by accessing the Anzac Day portal and kitbag provided by the Australian Department of Veterans Affairs, the Australian War Memoral Anzac at Home webpage, the New Zealand Defence Force (NZDF) and the Ministry of Culture and Heritage for more ideas.
The Australian War Memorial will be publishing rich media content on its website, encouraging personal commemoration, engagement with Australia's military history and with its national collection.
Hear from veterans sharing their stories and talking about Anzac Day and their military experience.
Take a virtual tour of key ANZAC sites with 360 degree images and video. Download the ANZAC 360 app from the Apple Store or Google Play.
You can also experience some of the Gallipoli sites of World War I via the ANZAC Walk podcast.
For families we encourage you to commemorate the spirit of Anzac Day in a way that suits you, e.g. by participating in one of the following activities:
Or bake some Anzac biscuits (traditional recipe and modern recipe) and learn about their history.
Support our troops overseas and send an email to express support and thoughts to Australian troops via [email protected]. The emails are very much appreciated by Australian Defence Force members on operations away from their families.
Donate to the Royal New Zealand Returned and Services Association (RSA), the organisation that makes sure former service personnel and their families get the support they need.
Did you know?
Australian and New Zealand soldiers quickly became known as 'diggers' on Gallipoli because so much of their time was spent digging trenches.
Australia's Prime Minister during most of the First World War, Billy Hughes, was first nicknamed 'the Little Digger' in 1916.
Commemorative services were held as early as 25 April 1916, but the term 'dawn service' is not recorded until the 1920s. The first official dawn wreath laying service was held at Sydney's Cenotaph on Anzac Day 1928.
During the First World War, some soldiers of the Australian Light Horse decorated their slouch hats with a plume of emu feathers. It was a tradition started by mounted troops in Queensland before the war.
The Victoria Cross is the highest Australian military award for bravery in battle. Since 1900, 100 Australians have received the Victoria Cross.
Rosemary grows wild on the Gallipoli peninsula. Sprigs of rosemary are traditionally worn as a symbol of remembrance on Anzac Day.
The felt slouch hat has been worn by the Australian Army since 1903. Soldiers wear the left side of the hat turned up to avoid catching their rifles on the hat's brim during parades.
New Zealanders have marked the landings at Gallipoli since news of the event first reached the country, and Anzac Day has been a public holiday since 1921. On this day the people of New Zealand acknowledge the sacrifice of all those who have died in warfare and the contribution and suffering of all those who have served.
About 60 per cent of New Zealanders who served in the First World War became casualties (i.e. were unable to fight, temporarily or permanently), compared with about 25 per cent of those who served in the Second World War.
Over time there have been changes in the way that the day has been commemorated, reflecting the changing features and concerns of New Zealand society. During the Second World War, for example, there was increased interest and a heightened sense of the relevance of Anzac Day; in the 1960s and decades following it was from time to time used as a platform for anti-war and other social protests.
The number of New Zealanders attending Anzac Day events in New Zealand, and at Gallipoli, is increasing. For some younger people, the sombre focus of the day receives less emphasis than do the more celebratory aspects of a national holiday. For most, though, the day is an occasion on which to formally pay tribute and to remember.
Australia Day 2021
2021 Video message from H.E. Ambassador Richard Sadleir

On Australia Day we celebrate our nation, honour its achievements, reflect on our triumphs and tragedies and celebrate the people who are all part of the story of Australia.

This year, connecting with others is particularly challenging given the COVID-19 pandemic. But we look forward to the time when we can connect with each other as we used to. Until then, we hope that our special Australia Day feature on this website will allow you to celebrate with us virtually, and we invite you to share these resources with your family and friends.
We know that the date of Australia Day has long been difficult for many Aboriginal and Torres Strait Islanders. We aspire to an Australia Day that can increasingly include recognition and celebration of the importance and contribution of Aboriginal and Torres Strait Islanders to our nation.
I wish all Australians in the region, and all friends of Australia, a happy Australia Day.

Watch the Ambassador's video message (YouTube).
National anthem: Australian musicians in Vienna

Watch a performance of Advance Australia Fair from Australian musicians in Vienna (YouTube).
Performed by Chris Bainbridge, Antonio Chorbadzhiyski, Karl Huml, Jon Lovell, Alexander Nicholls, Kate Rafferty, Aaron Reichelt, Sonja Schebeck.
Arrangement by Kate Rafferty. Original piece by Peter Dodds McCormick.

Australia Day activities for kids
KangaZoo
DFAT has collaborated with leading Australian gamification experts PentaQuest and Chaos Theory Games to create KangaZoo, a mobile simulation game that promotes the beauty and diversity of Australian wildlife. You play as an Australian park ranger in training, your job is to explore the great outdoors to rescue injured native animals and discover local flora.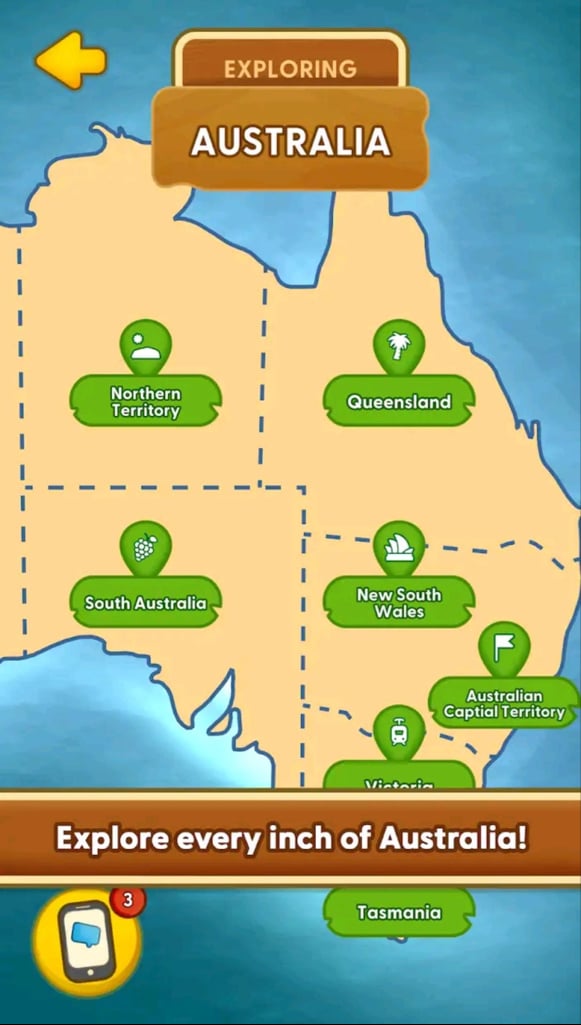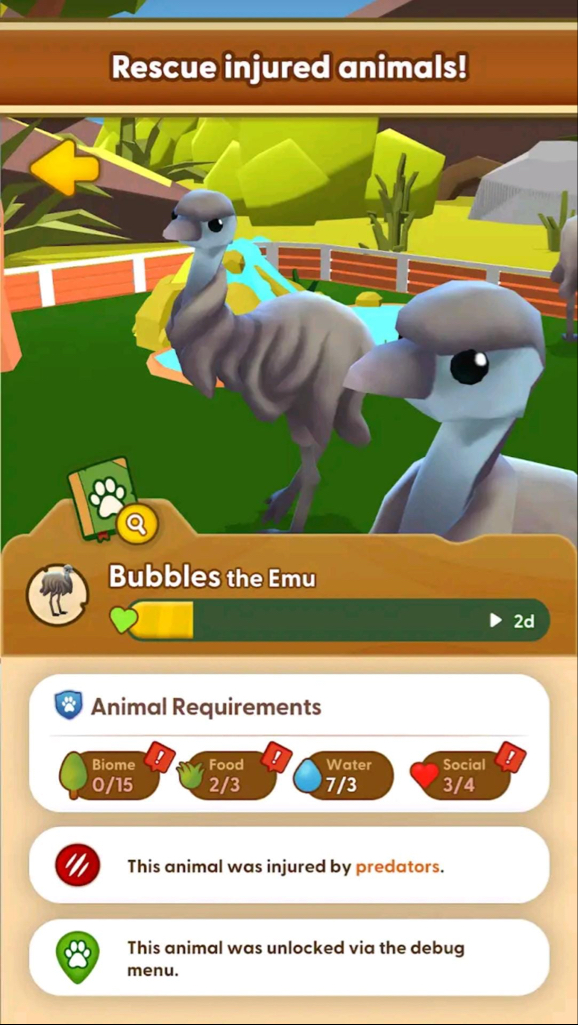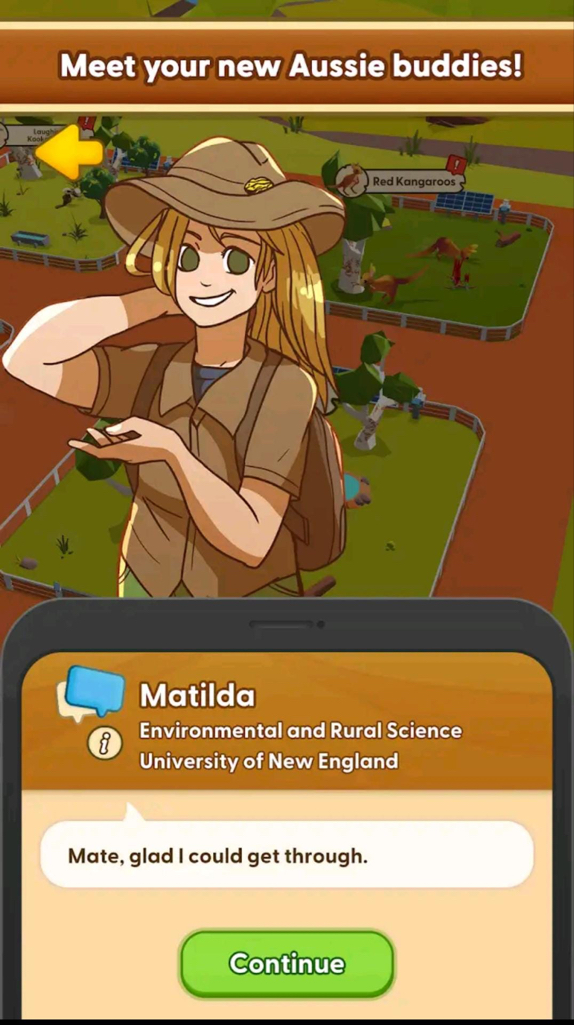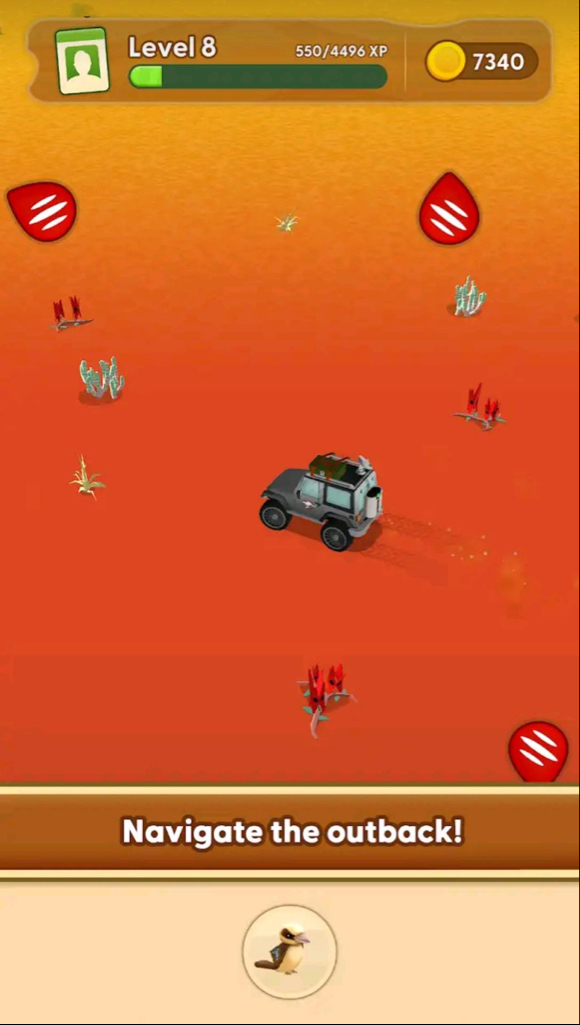 Rescue, rehabilitate and release animals to become a better ranger and gain access to national parks across Australia, unlocking a whole new world of native flora and fauna!
Available now from the Apple iTunes store and Google Play
| | |
| --- | --- |
| | |
| | |
| | |
| | |
More ideas for Australia Day in lockdown
Video: The Story of Australia
The Story of Australia from National Australia Day Council on Vimeo.
Australian of the Year
Celebrating the inspiring stories of some of this year's Australian of the Year nominees. Click on each nominee to learn more.
You can also watch a video celebrating the 60th anniversary of the awards from 2020.
| | | |
| --- | --- | --- |
| | | |
| Western Australia | Victoria | Tasmania |
| | | |
| South Australia | Queensland | Northern Territory |
| | | |
| New South Wales | Australian Capital Territory | |
Want to stay updated on events at the Australian Embassy?
Please send an email with "Subscribing to Calendar of Events" in the subject line to [email protected]